List of Churches in Texas
*  Includes Email & Website Addresses
* Denomination & Postal Addresses where available
* 100% No Hard Bounce Guarantee
* Sent via a download link in csv format
Just $175.00 for the entire Texas Church List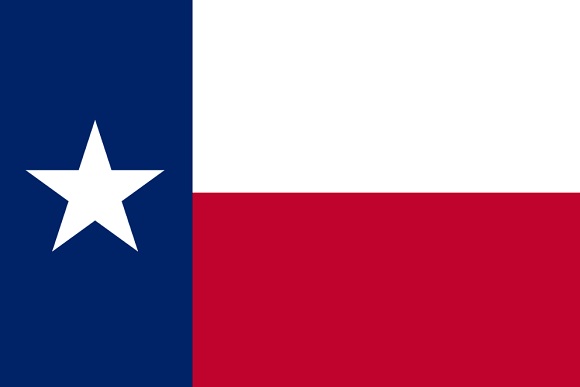 List of Churches in Texas with Email Addresses
So if you'd like to expand your contact base then take a look at what is included in this Texas Church Email List:-
Churches in Texas: 7,471*  ( more than one unique email address contact at each Church  is often provided )
Texas Church Email Addresses: 18,968*
Full Postal Mailing Addresses:   93% of records
Partial Postal Address: 7% of records (but all such records include Email Address Contacts) .
Telephone #'s at the Church Location:   92% of records  (Not the personal telephone numbers of the Church Contacts)
99% of all records include a Website Address
*Unique records
The Texas Email List was last updated in October 2023
*** FREE BONUS LIST ***
When you purchase this List you will ALSO receive a free bonus .csv file containing the records of over 8,900 other Christian Churches in Texas where we do not have Church Email Address details. However many of these extra and free records include Website Address and Denomination Information  and all  include Postal Address and  Telephone numbers, but to repeat, unlike the records in the paid-for List, the free bonus list does NOT include Texas Church email addresses although you can still email many of those listed via their website Contact page.
THERE ARE MANY  REASONS WHY THIS EMAIL LIST OF CHURCHES IN TEXAS IS THE BEST AVAILABLE:-
The Best Email Delivery Guarantee

 
We offer a 100% Guarantee of No Hard Bounces. You'll receive a refund for any portion of the records that Hard Bounce. See full details of our Guarantee in the Shopping Cart.
Accurate Data at the Lowest Prices
See the About Us page to learn why our Business Lists are many times less expensive than most of our competitors.
Web Researched Lists
All our data is researched on the web by visiting the websites of all the businesses that we include in our Lists. See the Research Methods page.
Regular Removal of Hard Bounces
Every 4 months we send an email message to the addresses in the List and then remove any Hard Bounces from the Database.
Advice on Sending Email Successfully
We provide details of services that will deliver your email messages to our Lists. See top Menu Bar.
Unlimited Usage
Buyers of our Lists can email to those listed as many times as they wish.
Verified Postal Addresses
Most of our Postal Addresses are Verified by a Post Office Licensee which means best possible delivery rates.
Fast Delivery via a Download Link
All Lists are sent via a Download Link shortly after purchase and will open in Excel and other Database and Spreadsheet applications.
Transparent Answers to your Questions
Visit our FAQ pages via the link to find clear answers to virtually every question we've been asked over the past 12+ years.
View 100's of sample records from the Nationwide List of Churches including in Texas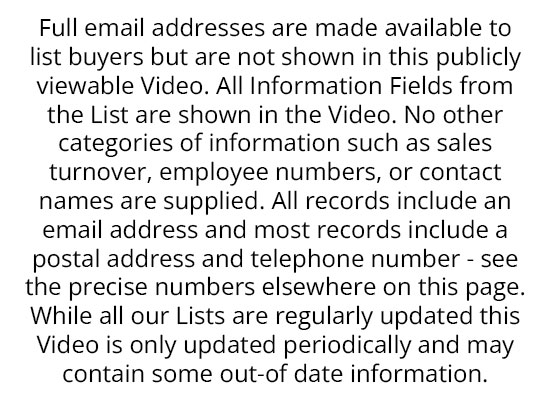 So what's the Next Step?
T

o quickly obtain relevant, up to date and accurate details of 1,000's of
Churches in Texas, simply click the "Add to Cart" button below and follow the delivery and payment details in the Shopping Cart.

We offer payment by Credit Card or via a Paypal Account. See full details in the Shopping Cart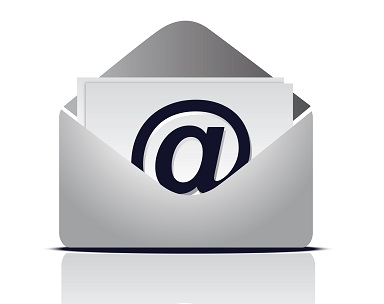 List of Churches in Texas with Email Addresses
Business owners who network with churches are often on the lookout for ways to expand their clientele and boost their profits. If you are one of them, then make sure to read this piece!
If you provide products and services to Christian churches, having a solid list of churches in Texas with email addresses can help you take your business to new heights. Effective email marketing can help you reach your prospective clients and generate positive results quickly and effectively. Do you want to leverage email marketing to grow your business and improve its reach? If yes, then you will need a verified list of churches in Texas with email addresses to get started. And this is where we come in.
We, at APC Lists, offer thoroughly-researched and 100% real mailing lists that can help modern-day businesses enhance receive convertible sales leads, and increase their profits. Our email lists contain information about more than thousands of relevant businesses at incredibly inexpensive rates. If you want to get in touch with some popular and some not-so-popular churches in Texas, our mailing lists will help you get started in the right way.
Top churches in Texas
Here are some examples of the reputed Christian churches and religious congregations that our email list can help you reach out to.
Lone Star Cowboy Church
Richey Street Baptist Church
Prince of Peace Lutheran Church
Chapelwood United Methodist Church
The Prophetic Fire Church
North Highlands Bible Church
Grace Baptist Chruch
First Baptist Church
Bullcreek Cowboy Church
Easthaven Baptist Church
Saturn Road Church of Christ
Greater Waco Baptist Church
Vital Church
Church on the Slab
Alliance Bible Church
Conclusion 
Apart from the above-mentioned churches, our list of churches in Texas with email addresses contains information about 1,000's of churches located all across the State. APC can provide you with critical information like telephone numbers, postal and web addresses of the churches. When you purchase our mailing list, we also offer you a bonus list free of cost! While our bonus list doesn't contain email addresses of churches in Texas, it includes other crucial information like phone numbers, postal addresses, information about denominations, and more!
We update our mailing lists regularly so that you do not have to worry about outdated information. Our list of churches in Texas with email addresses is designed with the goal of empowering your email marketing strategy and helping you achieve results faster than ever!

SO WHAT'S THE BOTTOM LINE?
How many new Contacts would this Email List of Texas Churches need to generate to pay for itself many times over?

See payment details in the Shopping Cart