List of USA Christian Churches
* All Records include Email & Website Addresses
* Denomination Information Provided
* Postal Addresses included where available
* 100% No Hard Bounce Guarantee
* Unlimited Usage – use the addresses multipul times
Just $295.00 for the entire List of over 158,000 records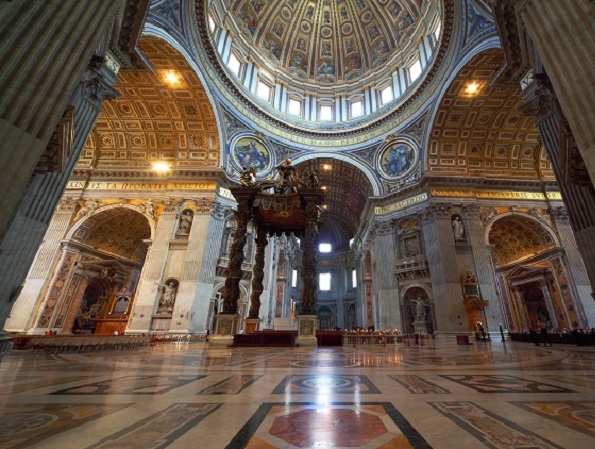 An Email List of Churches in the USA with over 158,000 Email Addresses
This Church Email List is your NUMBER ONE information source and will open doors to thousands of new contacts in America.
Our meticulously researched and continuously updated List contains the records of 10,000's of Church Email Addresses in the USA.
This invaluable information includes the Organization's Website Address, Denomination, Street address, Telephone # and most importantly Email Address.  In fact, over 158,000 unique email addresses are listed.
Quite simply, no other Church Email List comes anywhere close to providing this number of accurate and up-to-date email contacts, and at such a low cost.
And if you don't believe us, here's what Colin Morris at Email Marketing Tips had to say!
So if you'd like to expand your contact base then take a look at what is included in this Church Email List:-
Total Number of Records:  158,004  (all records include a unique email address)
Church Website Addresses:  83,479*
Church Names/Christian Organizations: 53,105*  ( more than one email address contact at each Church Organization is often provided )
Unique Physical Address Locations: 79,087*
Church Email Addresses:  158,004*
Full Postal Mailing Addresses:   89% of records
Partial Postal Address: 11% of records (but all such records include Email Address Contacts and State location) .
Telephone #'s at the Church Location:   92% of records  (Not the personal telephone numbers of the Church Contacts)
Records with Denomination Information: 70% (scroll down to see Counts)
*Unique records
The Church Email List was last updated in July 2022 when all Hard Bounce email addresses were removed. 
*** FREE BONUS LIST ***
When you purchase this List you will ALSO receive a free bonus .csv file containing the records of over 100,000 other records of Churches and Christian Religious Organizations in the USA where we do not have Church Email Address Contact details. However over 34,000 of these extra and free records include Website Address and over 90% include Postal Address, Telephone #, and Denomination Information but to repeat, unlike the records in the paid-for List, the free bonus list do NOT include Church email addresses although you can still email many of those listed via their website Contact page.
HERE ARE JUST SOME OF THE REASONS WHY THE  LIST OF CHURCHES IS THE BEST AVAILABLE
The Best Email Delivery Guarantee

 
We offer a 100% Guarantee of No Hard Bounces. You'll receive a refund for any portion of the records that Hard Bounce. See full details of our Guarantee in the Shopping Cart.
Accurate Data at the Lowest Prices
See the About Us page to learn why our Business Lists are many times less expensive than most of our competitors.
Web Researched Lists
All our data is researched on the web by visiting the websites of all the businesses that we include in our Lists. See the Research Methods page.
Regular Removal of Hard Bounces
Every 4 months we send an email message to the addresses in the List and then remove any Hard Bounces from the Database.
Advice on Sending Email Successfully
We provide details of services that will deliver your email messages to our Lists. See top Menu Bar.
Unlimited Usage
Buyers of our Lists can email to those listed as many times as they wish.
Verified Postal Addresses
Most of our Postal Addresses are Verified by a Post Office Licensee which means best possible delivery rates.
Fast Delivery via a Download Link
All Lists are sent via a Download Link shortly after purchase and will open in Excel and other Database and Spreadsheet applications.
Transparent Answers to your Questions
Visit our FAQ pages via the link to find clear answers to virtually every question we've been asked over the past 12+ years.
No List is perfect but our guarantee is the best in the industry.
We believe our lists contain the most accurate and updated information possible. After all, few other suppliers go to such lengths to ensure that the data you purchase is as accurate and up to date.
But we also recognize that no database can be perfect. Businesses are constantly opening, closing, and relocating.  Also, existing website addresses sometimes get used for other unrelated purposes. So it's natural to receive a small number of outdated records.
That's why we offer our 100% No Hard Bounce Guarantee. You will receive a refund (not just a Credit) for any portion of the records that Hard Bounce. See full details of our Guarantee in the Shopping Cart.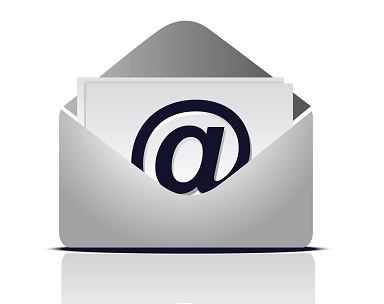 View 100's of example data to understand exactly what type of information is supplied in this Church Email List:-

Email Address Records at each Church Denomination. Due to constant updating, these figures are supplied on the basis of being +/- 5%
| | |
| --- | --- |
| DENOMINATION | RECORDS |
| Alliance | 188 |
| Anglican | 77 |
| Apostolic | 727 |
| Assembly of God | 2551 |
| Baptist | 32048 |
| Bible Church | 1214 |
| Brethren | 835 |
| Calvary Chapel | 112 |
| Catholic | 13601 |
| Christian Science | 187 |
| Church of Christ | 4928 |
| Church of God | 2613 |
| Congregational | 1819 |
| Convents & Monasteries | 22 |
| Disciples of Christ | 475 |
| Episcopal | 6591 |
| Evangelical | 1017 |
| Gospel | 477 |
| Interdenominational | 353 |
| Interdenominational Gospel | 80 |
| Latter-day | 70 |
| Lutheran | 13744 |
| Mennonite | 515 |
| Methodist | 14376 |
| Nazarene | 1691 |
| Non-Demoninational | 3556 |
| Orthodox | 1616 |
| Pentecostal | 1675 |
| Presbyterian | 9918 |
| Protestant | 19 |
| Reformed Christian | 28 |
| Reformed Church | 1443 |
| Reformed Protestant | 4 |
| Scientology | 3 |
| Seventh-day Adventist | 278 |
| Wesleyan | 163 |
Numbers of Church email address records in each State. Due to constant updating, these figures may vary by up to plus or minus 5%.
| | |
| --- | --- |
| STATE | RECORDS |
| AK | 352 |
| AL | 3317 |
| AR | 1638 |
| AZ | 2300 |
| CA | 12,800 |
| CO | 2684 |
| CT | 1436 |
| DC | 543 |
| DE | 413 |
| FL | 7890 |
| GA | 5862 |
| HI | 460 |
| IA | 2448 |
| ID | 539 |
| IL | 7139 |
| IN | 4416 |
| KS | 1948 |
| KY | 2335 |
| LA | 2093 |
| MA | 2975 |
| MD | 3799 |
| ME | 680 |
| MI | 5991 |
| MN | 4385 |
| MO | 3997 |
| MS | 1437 |
| MT | 502 |
| NC | 6739 |
| ND | 473 |
| NE | 1185 |
| NH | 679 |
| NJ | 3660 |
| NM | 612 |
| NV | 562 |
| NY | 6215 |
| OH | 7548 |
| OK | 2174 |
| OR | 2111 |
| PA | 8465 |
| RI | 413 |
| SC | 3434 |
| SD | 511 |
| TN | 4537 |
| TX | 11640 |
| Unknown | 381 |
| UT | 369 |
| VA | 6212 |
| VT | 317 |
| WA | 3745 |
| WI | 3887 |
| WV | 813 |
| WY | 254 |
So what's the Next Step?
T

o quickly obtain relevant, up to date and accurate details of 10,000's of
Churches in the USA, simply click the "Add to Cart" button below and follow the delivery and payment details in the Shopping Cart.

We offer payment by credit card or a Paypal Account. See details in the Shopping Cart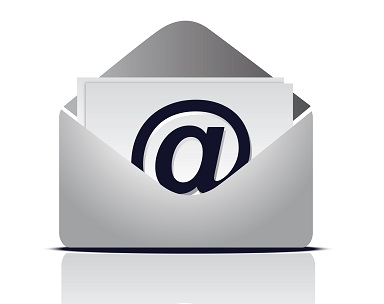 Does your organization need to contact Churches?
If your answer to the question is yes, then you should think of a way on how to increase your Church contacts without breaking the bank!   And in order to expand your contact base, you also need to reach out to potential clients and customers via this list. In order to do this, you need to come up with an extremely effective ways to use a Church Email List. However, some businesses are quite hesitant about launching a mailing list because of the related costs.
With our Church Email List, the cost is something that you do not need to worry about because we offer over 158,000 church email addresses iwhich is available at a very reasonable price. Therefore, you can already launch an campaign even with low start-up capital. This will surely help you boost yiur contactbase over a certain period of time. Please also note that also offer an Email List of Churches in the UK Churches in the UK
Aside from the actual Church email addresses you also get to see other pertinent pieces of information such as the church name, website link, telephone number, as well as actual mailing address. Simply put, no other church email list even comes close to the extensive information that we offer in our Church Directory
In addition, email is the most cost-effectives sales campaign because it does not entail a lot of operational costs. If you already have your sales materials, you just really need to download our Church Email List in order to get started! 
Once you have fully decided to get into using a church email list  you also need to make sure that the company that you are dealing with offers high-quality listings. Beware of false claims and empty promises from other companies that do not really offer accurate and active email address lists. 
But with our Church Email List, this is a problem that you do not need to worry about because we can fully guarantee up-to-date and accurate address details. We fully commit ourselves to providing accurate information to our customers; therefore, we automatically weed out any Curch email addresses that also hard bounce. If any of your emails should hard bounce, we offer a proportionate refund. Just click through the relevant link to read through the Terms about the proportionate refund. 
To order our  Church Emai List simply click on the relevant link at the top page.

The Advantages making new contacts via Email
Email is a subtype of direct marketing, and in this case it involves creating an email list of churches. Once the list has been created, marketers send messages to the Church email addresses  in the list. Over the years, this has has emerged as one of the most effective types of direct marketing. Even though emails have been slightly overshadowed by social media platforms in recent times, the fact is that they're still relevant.
In this article, we'll take you through all the advantages and benefits that using a Church Email List has to offer.. So, if you want to take your organization forward on the direct marketing front, read on.
Access to a wider audience
We mentioned in the intro how social media has become more prominent than email in recent years. However, the majority of social media users consists of young people. Sure, if your business is solely targeting youngsters, you may get away with not using a Church Email List .  However, if you want to promote your business to a larger audience through a new channel, using a Church Email List is the way to go. Sending promotional emails to church email addresses can also notify your target audience about the latest  developments in your organization
Personalized promotions for audiences
Email lists of Churches are created not only because of the access to a large audience – they're also preferred for the degree of personalization they offer. Every email your business sends out to a member of your target audience can be customized based on what the individual's hopes and expectations are from your business. You can also notify audiences about exclusive deals based on their personal information, which would provide incentives to people to consider purchasing your products and/or services.
Conversions
Sending  messages to a Church Email List is very likely to result in greater conversions, which is ultimately one of the primary goals of any organization. Of course, the planning and execution of the campaign has to be spot on. However, if the campaign is well-crafted, it can turn a large chunk of those listed in the church email list into contacts or customers. If your products and/or services live up to the sales hype, many of them will become repeat customers. So, don't just think of e-marketing as a chore. Instead, think of it as something that can drive your organization forward.
Greater brand awareness
If you want your business to grow in today's times, you've got to make sure that you're visible to your target audience consistently. In terms of social media marketing, this can be a challenge. The social media space is growing more competitive with each passing day, and staying relevant on social media platforms requires an incredible amount of investment in terms of time, effort, and money. However, imagine sending mass messages to an entire church email list. This would propel your brand awareness to greater heights, that too at a fraction of the price you'd have to spend on social media..
So please consider giving our Church Email List a try.
SO WHAT'S THE BOTTOM LINE?
How many new Contacts would this Email List of Churches need to generate to pay for itself many times over?

See payment details in the Shopping Cart