How to Send Email Messages to a Purchased List
We are primarily a provider of business information and marketing lists. We do not offer Email Delivery Services.
Many email delivery services such as Constant Contact, Send in Blue and Mail Chimp will stipulate or have legal disclaimers in their Terms of Services that you can only use permission-based lists. Many services are stricter or less strict about enforcing those rules than others. Some services, but not all, insist that you can only email out to a "transactional" list where you have already been in contact with the receiver of your email messages.
Here are details of some of the services that will send email to a Purchased List.
ClickBack:

 
 

 Do you need an effective,  professional system to deliver U.S. CAN-SPAM ACT compliant commercial email messages to a PURCHASED LIST?  If so, consider using Clickback for delivery.
Sending email messages to a purchased list via
 

Clickback

 

for the sole purpose of generating B2B leads from your non-permission-based or purchased lists is no longer a problem. Now you can send U.S. CAN-SPAM compliant email campaigns through Email Lead Generation software – worry-free! However, Clickback will no longer send email messages to generic email addresses so for these please consider some of the alternatives. 
Hotsol:
 

Bulk Email Marketing Service for Purchased Lists www.hotsol.net are a B2B bulk email marketing service that allows purchased lists. Deploy cold email campaigns to B2B non-opt in email lists.
Direct Aim Media:
 

Bulk Cold Email Marketing Services https://www.directaimmedia.com/third-party-email-marketing.html
Self-Hosted Services:  Consider a self-hosted service like
 

Interspire

 

Email Marketer or

 

Sendy.
Aged G-Suite Accounts:
 

An aged G-Suite Gmail account allows established account holders to send up to 2000 emails per day from each G Suite account.
Other Services:  Check out Email Marketing Tips
 

to find other email delivery services or just Google 'Send email to a purchase list'

The information on this page is for general information purposes only.  While we endeavor to keep the information on these third parties up to date and correct, we make no representations or warranties of any kind regarding the reliability and suitability of these third-party services,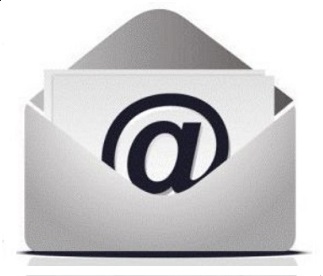 What makes our Lists the best in the Industry?
The Best Email Delivery Guarantee 
We offer a 100% Guarantee of No Hard Bounces. You'll receive a refund for any portion of the records that Hard Bounce. See full details of our Guarantee in the Shopping Cart
.